Featured Artists Of The Month

Her hit "Clean Up Woman" opens this story, but there's more to know on this Miami mama. Buy this new 16 track compilation of her biggest jams and learn from a serious soul sistah... CD on sale for just $9.99
---
Aside from his now infamous backstage behavior, the man was undoubtedly one of the greatest producers in R&B history. He was well established as a bandleader before a young gal from Nutbush Tennessee joined the act and became his "8th or 9th" wife. His songwriting and studio efforts put the seminal track "Rocket 88" on the charts in 1951 and he helped other artists as an A&R man including B.B King, and many others. Check out some of his early 1950's instrumentals and production work with the Kings of Rhythm. Click here to see some recent TV footage from Roseanne and The San Diego Evening News.
Ike has a new indie CD entitled Takin' Back My Name and a track is available to download called "You Can't Winnim All" via MP3.com.
Recently the folks at MusicBlitz.com did a feature on Ike and we liked it enough to link to it here.
They Still Like Ike
-- Ike Turner Gets His Props!!

Ike Turner has always been "The Wicked Prince of The Blues" -- but he's also one of rock's great unsung heroes. Forget his checkered past and see what he's doin' now!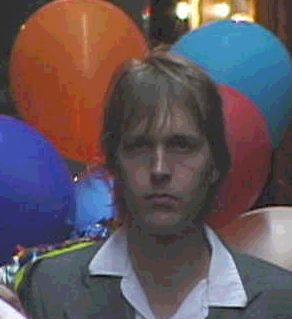 Chuck Prophet loves quality soul infused music of many genres . This page is a place where you can check out some cool tunes and artists that have the stuff that make it onto Chuck's All Time faves...
He's very influenced by Southern Blues, 70's singersongwriters and dynmaic R&B artists. Here we will explore the back catalog and bywater meanderings of some very prolific individuals on this series of pages...
You certainly may want to click through and buy some of these discs. We know you won't be disappointed in the records mentioned here and it's doubtful that any old Napster nerd will be putting this stuff up for free anytime soon...