Now onto DV8R's Garage Sale...
Yes, We're Open... 24 hrs a freakin' day for your passionate perusal...DV8R's hidden stash of choice collectabilia painstakingly scrounged from the bins of the finest recorded media emporiums...An amazing amalgamation of kitsch and kaboodle spread before the yearning eyes of many a mesmerized microprocessor powered meanderer. These selections available are from a private D.J collection that has entertained and enthralled thousands of satisfied nightclub patrons over the past ten years.

notes: f.s = factory sealed, or unopened
12" promo singles may be blank cardboard sleeve unless noted...
Alternative & Indie Skronk
Blast Off Country Style:
C'mon And...(original pressing of debut LP) includes: the devil & emmanuel lewis, and early 7"ers (TeenBeat131 1994) *$5.00
Rainbow Mayonnaise (f.s CD) follow up album continues in same silly tradition (TeenBeat 144) *$12.00
Folk Implosion / Sebadoh:
Take a Look Inside (f.s CD EP) Barlow and Davis doin' it to the Kids (Communion 1995)Comm32 *$10.00
Insinuation (promo only CD w/ 2 mixes) Barlow,Davis & Dust Bros. kick it funky stylee (Communion 1997) comm45pro *$20.00
Soul and Fire (U.K 4 song CD EP) Sebadoh even cuts loose a Necros cover on this one!(SUB-POP/Domino 1993) RUG4 *$15.00
Lou Barlow & friends (f.s CD EP) Canadian release entitled "another collection"(Mint 1993) *$ 10.00
Sentridoh ( f.s Cassette) Lo-Fi progenators on a tormented tangent known as "Wasted Pieces" ( Shrimper ) *$ 5.00
Gals Panic:
I Think We Need Helicopters( 19 song C.D) punky Big Boys influenced Austin Texas band..."there is no greater love than that between Voyeur and Exhibitionist..." includes "Chuck Norris Action Jeans" (goopy pyramid 1995) *$5.00
Guided By Voices:
Vampire on Titus(CD) the early line-ups full length that started all the fuss on a tiny Ohio indie (fuck gerard & his corporate goonsquad)Scat31 *$ 12.00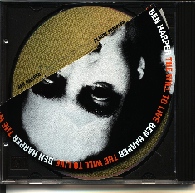 Ben Harper:
Fight for your Sampler (5 song CD promo) Faded (radio edit) and four others(Virgin 1997) DPRO 12290 *$8.00
Idiot Flesh:
Out of Print Debut Album(self released vinyl f.s LP) includes twisted Parliment cover jam and an amazing "Amazing Grace" amongst the tracks (1993 Rock Against Rock) *$ 10
Fancy(new f.s CD w/ beautiful hand assembled sleeves) 13 tracks including "TEEN DEVIL WORSHIPPER" from extinct group(vac rec 97) *$

15

Remy Zero:

Tenemos (self released 7" w/ pic sleeve) alabama boys go hollywood on debut b/w "shadowcasting"( Illuminated/Geffen 1995) PRO-S-0001-RZ *$5.00

Runaway Weiner Dog w/ Farces Wanna Mo:

There's Got To Be An Aesthetic There (42 track joint release f.s CD) 71 minute bizarro art damage core deluxe (self released 1995)*$5.00

Basically Punk:

Barfeeders :

Scotto El Blotto (f.sC.D w/ 16 tracks) S.F's fave noisy drunkards blast through the hits on their full length debut (Depth Charge/Dill 1997) *$120.00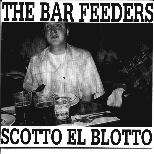 Hand over Head:
Evil Guru (7" pic disc) Mark Dancey art w/ band featuring ex- god bullies yelper Mike Hard, a Mutant Michigan Monsterpiece!(Sympathy 1993) *$ 10.00
Jawbreaker:
Bivouac (f.s CD) the next step in the ultimate quest for pop-salvation w/ heartbreaking road phone call, produced by Morasky of Steelpole Bathtub (Communion 1992) Comm38 *$12.00
Unfun (f.s CD) classic first album by these pop-punkers with a whole lotta heart (Shredder 1990) SH 07 *$12.00
24 Hour Revenge Therapy (f.s CD) their last indie record and greatest flailing squall of guitar drenched excercise in longing and (Communion 1994) Comm49 *$12.00
La Polla Records:
Baja Presion (CD w/13 tracks) Basque punks from Spain bring it out raw and true (Grita/Elkhar/Oihuka 1996)60004-2 *$10.00
Less Than Jake:
Losers, KIngs...(f.sLP or C.D) Hot Florida Ska/Punk hybrid's original out-of-print 7"ers, C.D includes 10" too! (No Idea 1997 reissue) *$12.00
No Trend :
Teen Love(f.s CD ) spawned from a venomous disdain for the jar-headed straight edge scene in D.C , No Trend was the east coast Flipper , a simply brilliant art punk band (TeenBeat reissue 1994)TB130 *$ 12.00
Operation Ivy :
Energy (f.s full length CD) a must have...spawned a generation of lil' skankin' punkers (Lookout 1989) Look10 *$12.00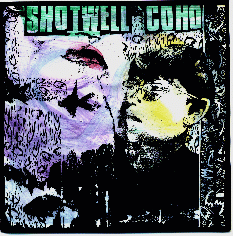 Shotwell:
Celery,Beef and Iron ( f.s10" vinyl or f.sCD w/ 13 tracks) S.F based rantin' ragers put together a doozy of a full length(Broken Rekids 1997) skip65 *$10.00
Shotwell Coho (f.s 7" vinyl w/ 3 songs) includes Bob Marley's "Redemption Song"(Broken Rekids 1995)skip39 *$4.00
Shotwell Mini-Movie (f.s VHS Video w/ 6 songs) 8mm films and found footage edited by Jimmy and set to many of the tunes on the CD (Broken/Hobo 1997) *$ 10.00
SNFU
Something Green and Leafy...(CD w/ 16 tracks) Chi Pig and Co.'s Epitaph Debut/Comeback(Epitaph 1993) 86430-4 *$5.00
The One Voted Most Likely To Succeed (CD w/13 tracks) under valuedCanadian quasi-legends Pig Out Again!(Epitaph 1995) 86441-2 *$5.00
Strawman
The Lottery (f.s CD or f.s LP vinyl includes "Shoot Me Up ep" as bonus tracks) raspy & literate driven mid-tempo punk with a political edge (Allied1995)Allied53 *$10.00
see also: Shotwell
Various:
Axhandle Records (15 bands w/ 15 tracks) East Coast meets West, gutter core faves like Barfeeders,Blanks 77, Hickey, White Trash Debutantes etc (Axhandle1996.) AX4 *$ 12.00
Member of USA HyperBanner
Classic Rawkerz :
David Bowie:
Dead Man Walking ( promo 12" w/ 4 mixes) 2 by Moby (Virgin 1997)PRO-12249 *$5.00
Modern Love (extended mix pic sleeve12" w/ live version on B-side) Serious Moonlight Era (EMI America 1983) 7811 *$10.00
Rare Ones Bowie (f.s CD w/ 12 tracks comprised of various demos,live and B-sides) cool stuff culled from Mainman archives includes live Ziggy (Golden Years 1997) *$12.00
James Gang (Joe Walsh)/ Tommy Bolin:
Thirds by James Gang( mint original promo LP) contains Walk Away (ABC 1970) ABCX 721 *$12.00
Greatful Dead:
Phil's Fallout Intro (CD promo primer w/ music & interview) David Gans chats w/ Phil Lesh 5/30/97 and plays live tracks (Grateful Dead Records 1997)ASCD 3392 *$15.00
HORDE tour:
FESTIVAL '96 (promo CD w/ 13 tracks) includes live Blues Traveller,Lenny Kravitz etc. plus Natalie Merchant's "Jealousy" Remix (Mountain/Hollywood 1996) *$15.00
Mother Love Bone:
Shangri-La (12" Test Pressing) pre- Andrew Wood death, rare single white label test (Polygram 1989)PRO-900-1-A *$50.00
ZZ Top :
Viva Las Vegas (promo 12" w/ 2 remixes) done to promote Greatest Hits package (Warner Bros 1992)PR)-A-5483 *$5.00
Electronic/Ambient/Industrial
Automatic Head Detonator:
What the fuck do you know?(f.sCD EP w/ hand printed sleeves) indie noise makers stomp sternly through several tracks including a vicious Bob Dylan remake (LO-FI 1995) LO-FI #1 *$8.00
Depeche Mode:
Selections from A Broken Frame (domestic 12" promo) Two mixes of "My Secret Garden" + "Leave in Silence" & "A Photograph of You" (Sire/Mute 1982)PRO-A-1084 *$15.00
Ministry:
I Wanted to Tell Her ( U.K 12" w/ 2 mixes + non- LP bonus "A Walk In The Park") pic of early Jourgensen w/ poofy hair and nail polish (Arista/Polygram 1983)Arist 12533 *$20.00
With Sympathy ( domestic LP w/ 9 tracks) pre-leather and lard (Arista 1983)AL6608 *$15.00
Foetus/ Jim Thirwell:
Calamity Crush by Foetus ~ Art ~ Terrorism ( 12" 45 w/ 2 tracks) mid eighties stuff (Some Bizarre 1984)WOMB FAT11.12 *$10.00
Vice Squad Dick (CD EP) early 90's N.Y.C scenester split by Foetus/Chrome Cranks( PCP 011) *$10.00
Perfect Product by Fetus productions (12" from New Zealand) very rare w/ "flicker backbeat" & "anthem" (Flying Nun 1985) prod.# oo1 *$25.00
CLICK TO SEE RARE SLEEPCHAMBER LP
Sleep Chamber:
Sharp Spikes and Spurs ( LP ltd edition of 1000 ) recorded live 2-8-89 this private vinyl fetish feast is a depraved journey into sick sounds(INNER X 1989) XXX-LP-10 *$20.00
Tuxedomoon
No Tears (4 song debut CD EP ) originally released in 1978 this Belgian reissue includes a version of Cole Porter's "Nite & Day", produced by the crazed Tommy Tadlock ( Crammed Disc 1986)Cboy/EFA-CD-07514-03 *$ 15.00
HIP-HOP/Rap
Automator:
Music To Be Murdered By (12" w/ color sleeve and 6 distinct tracks) early Nakamura sampling production technique in classic first 12" attempt (homeBass 1989)hB88365 *$30.00
King Of The Beats (12" w/ B&W collage sleeve) more early Automator gettin down on 8 rare cuts (Radioactive Records 1990)RAD1001 *$30.00
Coolbone:
Nothin But Strife( 4 mixes + bonus cut on promo CD) New Orleans Soul Funk "Brass-Hop" Party Jams (Hollywood 1997)HR66007-2 *$5.00
Fat Boys:
The Twist (12" w/ 4 mixes and pic sleeve) featuring Chubby Checker and the late great Human Beatbox (Tin Pan Apple/Polygram 1988) 887 571-1 *$12.00
Jazzy Jeff and The Fresh Prince:
I Think I Can Beat Mike Tyson (12" w/ 4 remixes + 2 mixes of bonus track "Jeff Waz On The Beat Box") young super-star Will Smith in boxing gear on cover (JIVE/BMG 1989) 1278-1-JD *$15.00
Marginal Prophets:
Twist The Nob (indie CD w/ 11 tracks) Bay Area cartoon m.c's debut w/cool sampling source sense and thick booklet and beats(Gamma Ray Records 1996)GRR-DSC1047 *$12.00
Microphone Pager:
Don't Turn Off Your Light (Japanese CD w/ 10 tracks) Asian Rappers w/ asssistance from Souls Of Mischief and cute Tower of Power parody cover (File Records 1995) 25FRO27D *$12.00
Naughty By Nature:
It's On (CD single) w/ 4 mixes + bonus Pete Rock treatin' "Hip-Hop Hooray" (Tommy Boy 1993) TBCD 569 *$8.00
Pharcyde:
She Said (promo CD ) approx 17 minutes devoted to 4 remixes from Labcabincalifornia (Delicious Vinyl 1996) *$4.00
Public Enemy & crew:
Cocaine Crack by True Life (f.s12" w/ 2 mixes) produced by a young Eric Sadler pre-P.E Bomb Squad era (Top Shelf) TS 1001 *$5.00
Tupac Shakur:
Pour Out a Little Liquor by Thug Life (promo 12"w/ 4 remixes + bonus track "Shit Don't Stop) some mid 90's pre-prison post-digital underground jams (Interscope 1994) DMD 2114 *$15.00
KeepYa Head Up by 2pac (promo 12") includes 3 mixes by Norman"Slam" Whitfield Jr, plus I Get Around remix (Interscope 1993) DMD 2062 *$15.00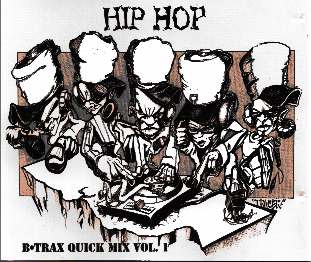 Various:
Classic Hip-Hop Mix by B-Trax (ltd. D.J Mix C.D w/37 tracks) Steady Ol' School Jams w/ BDP, De La Soul, Schooly D, EPMD etc...(B-Trax 1997)BH 69421 *$25.00
Nu Wave Artists:
Big Audio Dynamite:
James Brown (12" w/ 3 remixes plus bonus track) original members including Don (Punk Rock Movie) Letts (CBS 1989)CAS 1739 *$5.00
Billy Idol:
Heroin (old Velvet Underground cover song ) dbl 12" pic sleeve on White Vinyl...9 different mixes ( Chrysalis Promo 1993) VV24826 *$15.00
Elvis Costello and the Attractions:
It's Time ( CD EP w/ 3 tracks) includes Bruce Springsteen's "Brilliant Disguise"(Gema Gema Bien/ WB 1996) WO348CD *$8.00
Flesh For LuLu:
Idol (U.K 12" pic sleeve w/ 4 tracks) includes version of Marc Bolan's "Spaceball Ricochet"(Beggar's Banquet 1986) BEG 177T *$5.00
Siamese Twist (U.K 12" pic sleeve w/ 4 tracks) includes version of Joni Mitchell's "Blue Sky" (Beggar's Banquet 1987) BEG 184T *$5.00
Madonna:
Rescue Me ( promo d.j dbl 12" w/8 mixes) S.O.S mix, Titanic Dub, etc.(Sire Records 1990) *$12.00
Magazine:
About The Weather ( f.s12" pic sleeve EP w/3 tracks) influential group w/ future Nick Cave crony Barry Adamson and ex-Buzzcock; Howard Devoto (IRS / Virgin 1981) *$8.00
Play (U.K LP w/10 live tracks) includes "Thank You (Falettinme be mice elf ...) recorded in Melbourne, Australia ( Virgin 1980) *$8.00
Pere Ubu:
Breathe (U.K 12" w/ pic sleeve) two studio/ two live tracks including "Bang the Drum" (Fontana/Polygram 1989) UBU 412 *$10.00
Plimsouls:
Zero Hour (indie 5 song 12" e.p) includes cover of O.Reddings' "I can't turn you loose" (Beat Records 1001-1980) BE 1001 *$15.00
The Plimsouls (debut 11 song 12" album) engineered by Tchad Blake (Planet Records 1981) P-13 *$10.00
PLimsouls Plus (f.s cassette w/ both above records) best of peter case & co.(U.S Reissue) *$8.00
Simple Minds:
Hypnotised (promo 12" w/ 4 remixes) mid-90's comeback for Kerr and co.(Virgin 1995) *$5.00
Talking Heads/Tom Tom Club:
Call of the Wild by Tom Tom Club(12" single w/pic sleeve) includes live from Chicago versions of "Genius of Love" &" Wordy Rappinghood", approx 26 minutes (SIRE 1989) 0-21285 *$10.00
Slippery People by the Staple Singers (12" single) club & inst. mixes of T-Heads tune.(Private Music 1984) AA-AF 4Z9 05078-3 *$10.00
Tommy Tutone:
Tommy Tutone (debut promo LP w/ 11 tracks ) skinny tie one hit wonders lost out to Huey Lewis and The Knack (Columbia 1980) JC36372 *$5.00
U2:
New Year's Day (U.K 12" 45 w/ classic live B-sides including "Fire" recorded in Belgium 1982) approx 20 minutes playing time (Island Records 1983)12WIP 6848 *$25.00
The Fly (12"w/ nice pic sleeve & Lanois lounge remix) approx 14 minutes playing time (Island Records 1991) 422-868 885-1 *$8.00
Novelty / Exotica/ Unusual/ Queer
Esquivel
Space age Bachelor Pad (f.s CD) reissue of the swanky symphonic sounds of the pre-psychedelic era swinger set in spaciously seperated stereo! (Bar None 1995) Bar043 *$ 15.00
Harvey Sid Fisher:
Astrology Songs (f.s CD) self made L.A cable access celebrity sings your sign+ all the other ones too! (Amarillo 1994) Amo 585 *$12.00
Great Phone Calls:
Gregg Turkington (f.s CD) that california jerky boy goes at everyone w/ a vengeance...some classic bits included (Amarillo 1993)Amo 577 *$12.00
Anton LaVey:
Satan Takes a Holiday (f.s CD) recently deceased church of satan founder plays a few ditties and gets pleasantly chilly...(Amarillo 1994) Amo594 *$ 12.00
The Satanic Mass (f.s CD) reissue of famous sixties documentation of an actual live Satanic ritual, play loud for your neighbors (Amarillo 1995)Amo591 *$12.00
Pansy Division :
Nine Inch Males (f.s 7"ep) some Pansy Division originals, a NIN tune redone plus a striking parody pic sleeve of Pretty Hate Machine too homo-riskque for my service provider (Lookout 1993)Look 085 *$5.00
Pile Up (f.s CD) their first dozen or so singles compiled in one dirty lil' place (Lookout 1995)Look110 *$12.00
Runaway Weiner Dog w/ Farces Wanna Mo:
There's Got To Be An Aesthetic There (42 track joint release f.s CD) 71 minute bizarro art damage core deluxe (self released 1995)*$5.00
Various
Jungle Exotica ( f.s CD) a great collection of moldie oldie bump-n-grinders with a rock-n-roll twist , think Martin Denny meets the Surfaris! (boot 1992?) *$ 20.00
Wesley Willis:
Greatest Hits (f.s CD) Chicago's most famouscasio toting street musician gets discovered by Jello (Alternative Tentacles 1995)Virus164 *$10.00
Ska/ Ska-Core/ Dub/ Reggae
Heptones:
A Place Called Love (12" leads off with 9 song medley plus 5 other tracks) recorded at Harry J's,Tuff Gong and Channel 1(1987 Moving Target / Celluloid) *$5.00
Bob Marley:
Commemorative Single Set (50th Birthday Box w/ 25 tracks spread over 5 f.sCD-EP's) nice ltd. edition set w/ "scratch" dub mixes / color pics on discs (Trojan 1995) CDTRO 9108-9112 *$25.00

Lee "Scratch" Perry / Mad Professor:

Live @ Maritime Hall (f.s CD w/ 9 excellent quality live tracks) approx 1 hour of '96 S.F show (MhP 2001) *$20.00

In a Dub Jungle(f.s CD w/ studio work w/ Mad Professor) utilizes digital drum machine sounds and lots of reefer (Ariwa 95) *$ 10.00

Ruts DC w/ Mad Professor (f.s Cassette of early 80's Ariwa sessions)Originally released as Rhythm Collision 1 (1995 edition ROIR) *$10.00

see also "BOB MARLEY"

Less Than Jake:

Losers, KIngs...(f.sLP or C.D) Hot Florida Ska/Punk hybrid's original out-of-print 7"ers, C.D includes 10" too! (No Idea 1997 reissue) *$12.00

Operation Ivy :

Energy (f.s full length CD) a must have...spawned a generation of lil' skankin' punkers (Lookout 1989) Look10 *$12.00

Sublime:

It All Seems So Silly In The Long Run (f.s CD from ltd. edition of 2000) 17 live digital multi track recordings includes bonus stuff from last show ever...killer quality (Junk 1996) boot * $45.00

CLICK HERE TO SEE THE SUBLIME PACKAGING

The Untouchables:

Freak In The Street (12" w/ 5 mixes) approx 35 minutes playing time ( Stiff / MCA 1986) MCA 23690 $5.00

Generally I ask that you enclose $2.00 for first item, to cover postage..." write to me at d.v.8.r@usa.net and we can figure out practically anything...

page last updated : 02/09/00 12:40 AM