SECTIONS ON THIS PAGE

History Part 1
History Part 2

History Part 3
---
CLICK FOR SECTION 2

SHOTWELL
Current Member Profiles
Buzz
Chris
Jim

Old School Stuff

Pete's 97 tour diary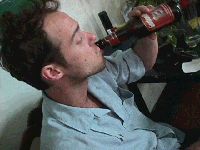 Click below To Hear Real Audio Sound Clips from 1997's Celery Beef and Iron
released on vinyl 10" and CD...available via CD Now
History Part 1
Since late 1994, Jim Broustis has kept a rag tag band of rawk n roll renegades and copacetic cohorts together under the brand name SHOTWELL...
Originally, SHOTWELL was formed after Jim left STRAWMAN. (Look for their records on the Allied Records label run by graphic artist John Yates.) Shoot Me Up, is probably STRAWMAN's best known CD as well as their self titled debut release and a few disparate compilations and 7" singles (Jim's former partner in Strawman , Tommy Strange now plays and sings in Songs For Emma).
Aaron Cometbus stepped in occasionally to play drums with Strawman as they went through several drummers and bassists.
Jimmy clicked with Aaron and after Strawman's European tour, he came back and formed SHOTWELL COHO.
---
History Part 3
The revamped unit dropped the Coho from the name and toured the Northwest and California in the fall of 1996 and raised hell in disparate places like Portland, Manteca, Norco and LA.
Greg and Jimmy who had both played in Strawman together wrote some new songs but Steve was headed back home to Seattle.
By the spring of 1997 , they'd finished work on a new demo (again recorded with Aaron and Kevin Army) and edited together a short video movie called UNDERLAW at SF's Artist Television Access. They dubbed copies of the finished products to sell on tour and jointly bought a Leprechaun motorhome for the rigors of the road.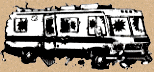 They decided to train their erstwhile film projectionist, roadie and Maximum Rock and Roll's resident book worm Pete Simonelli to play drums and also added Tony Rojas on second guitar ( formerly of J.C Hopkin's FLOPHOUSE).
That spring '97 tour covered a lot of miles and rambled through places too numerous to mention including New Mexico, Florida and New Orleans. Not to mention the great and endless state of Texas. The spacious Leprechaun guzzled gas and headed east and wound up in GA, VA, NY, ILL, etc.
Eventually, after a long and winding, oft stressful journey, the band settled down for a spell in Madison Wisconsin at the kremlin studios where they finished mixing and recording the Celery Beef and Iron album. Their pal Smitty of Madison's The Delmonicos helped record them.
Upon their return, fairly exhausted, broke and without much fanfare ... the band temporarily dissolved...
Greg and Tony formed a country/americana flavored group called Majority Whip while Jim decided to attempt to keep Shotwell going with other folks...
Click here To Read about SHOTWELL: PUNK PHOENIX RISING
History Part 2
They found a cat named Paul from Olympia to play bass and set about learning a short set. Their first SF gig was opening for the So Cal bands SUBLIME , STRUNG OUT and Santa Rosa's ska faves CONSPIRACY at the SF underground cooperative KOMOTION space in December of '94.
They soon recorded a seven inch single for release on Broken Rekids with Kevin Army twiddling knobs and made a brief rambunctious Northwest tour.
Jim was very disappointed during '95 when an opening slot on the Jawbreaker Dear You tour was lost due to Paul's apathy. Aaron moved eastward and Jim made arrangements to keep his new band going.
Steve Moriarty of Seattle's Gits and Dancing French Liberals had wrapped up a tour with Evil Stig and agreed to do some shows. Jim acquired the services of Greg Snyder of the Bedlam Rovers to play bass