Apparently the ALL-STARS felt growing pains after some brief trial west coast show dates in the fall and summer of 1997. The project was on temporary hiatus due to various tensions within the rather large touring contingent. Reports over Southern California radio stations in September of '97 even reported a scuffle at a San Diego performance. However the band played an LA show in November, worked it back into a tizzy and took the sno-core tour offer...
Here's an early LBDAS review from 1997
On stage you can sense the strange surreal vibes of the 10 member posse straining to recreate something that 90% of their fans had never seen the first time around. Although a general jubilance fills the green-bud scented air around the stage, something is obviously awkward. The All-Star's shows are massive rituals (and soundman nightmares), originally Miguel attempted to play guitar and do some live mixing on stage. This had to be scratched. A horn section and some additional keyboards and guitar are thrown in, then add occasional special guests like H.R of Bad Brains, Mad Lion and the Born Jamericans hammin' it up.
Amidst all the chaos, loco leadsinger and band graphics maestro Opie, is up front and going through the motions reciting Brad's lyrics , ever carefull not to over emote or change the flow , lest he ruin the feel for all those singing along. While it is truly great to see Marshall scratching and cuttin' up a storm, there is only so far these "tribute party" style shows can go...Original material is on the way as Bud & Eric are now freed from the lame MCA contract.

Eric plays on the Angelique Bianca track "Johnny the Junkie" for her Red Ant debut which came out in 1997. Eric & Bud are also featured as part of a Marshall Arts remix of a new KRS-One CD-5 available as an import through discerning outlets...

Check for Long Beach Dub All Star Recordings on three different CD compilations out now...One is an OP-IVY tribute, they do Take Warning, Marshall contributes a funky urbane version of Badtown. Another LBDAS track is put out by Johnny "Vegas" Halperin where they do a live version of "marshall loop dub" recorded at the "Enough's Enough" benefit @ The Palladium. The address to get a cheap copy is "HEY BRO" P.O BOX 2175 Newport Beach Ca 92659.

Another worthy release is a Fall '97 Skunk Sampler. By the way try the trading post at www.skunk.com (that's the ultra-fan megasite y'all shoulda visited by now).
Recent Skunk news includes the latest Slightly Stoopid and Corn Doggie releases. The Ziggens have a new live album out and put out a studio CD awhile back featuring ex-Pixie Frank Black and produced by Elliott Easton of the Cars/Tiki Men. The album generated a bit of deserved industry hub bub for the boys...The new Bargain Music CD also features a tune co-written by Bradley.
---

The SECOND HAND SMOKE release did quite well and cashed in on the band's platinum plus notoriety by including some older classics like Saw Red as well as Doin Time remixes and assorted outtakes. Bad Fish is currently getting Airplay on KROQ in L.A and other major stations. MCA is hoping to milk some mega-mileage from the re-release and pimping of past product. The label re-negotiated with Brad's dad Jim Nowell and finalized arrangements for continued archival releases. Much of the material on "smoke" is available on the Sensimilla bootleg which was comprised from the band's own tape collection. Profits from this will be partially funneled into the MAPS drug abuse programs, Brad's wife Troy is becoming a counselor there. One option available for purchase lists for $19.99 and features a t-shirt and all profits donated to MAPS.
The band also have home video release out via Skunk that contains rare footage and is generally a more downhome style presentation than the compilation video put out by MCA.

HEY click here & check out our other pages ! fool...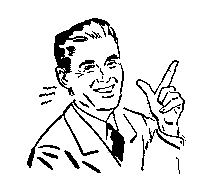 ---
wHoA! watcha lookin at down here punk?

well... since yer still here, click on louie ye searchin fool and see some long beach dub all star live shots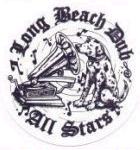 some links:
MTV's BioRhythm on Brad Nowell
---
---

LinkExchange Member



The following graphic that's taking forever to load is the cover of a live CD put out shortly after Brad's death...It features live digital multi-track recordings and is a very high quality boot you should obviously try to obtain it.

Email me if you want to find out moreIn addition to the killer multitrack stuffit also features some sorta lo-fi walkman recordings of the band's last show in Petaluma May 24 1996, only hours before the band checked into a San Francisco motel room and awoke short one member.

Chances are if you've got the ability to find this page on your computer , you're doing something more constructive with your time than drugs. Please for the sake of everyone around you, don't resort to using needles...nothing positive ever comes from this life sapping past time.
Brad Nowell is not the only person I've lost to Heroin use in my life, the list grows painfully longer every year, sometimes every week. Do whatever you can to keep your friends off the shit, at times it seems hopeless, but, you never know when you'll see them alive again. If you'd like some info on how to help someone quit there's info coming to my web pages soon...